Tyler and I are up here in Oregon visiting with family and meeting baby Emma. She is so very tiny and so very sweet. I love being an aunt! Jenn is an absolutely wonderful mother already! Her and Pete are doing a wonderful job. Little Emma is growing great, already surpassing her birth weight and weighing in at 7 pounds, 9 oz. And on a side note, my sister-in-law Kayla welcomed a new baby sister born today at 6:38 am. Name is yet to be determined. Congrats!

Baby Emma having some awake time



Tyler loves giving kisses!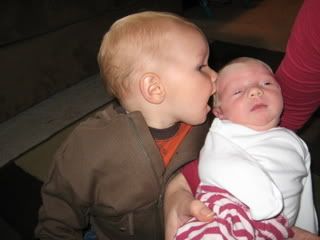 Such cute cousins!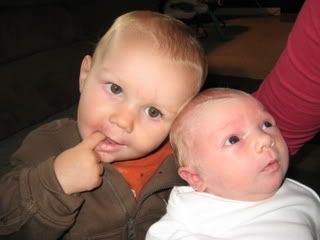 What a cute mamma!



Great grandparents and their little ones



Sisters (and a very enthusiastic Tyler :))