After two weeks of traveling we arrived home safely yesterday morning. We were in Oregon for five days and then off to Cabo for 10 days (an update and pics on that to come soon!). We had a great time with the Kirkbrides and Kelleys in Oregon and enjoyed good food, good drinks and lots of laughs. Here are LOTS of pics from the trip to up north!

Playing with Uncle Brandon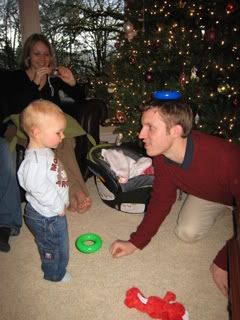 Having fun with Auntie Kayla



Wondering why Auntie Kayla is on his toy!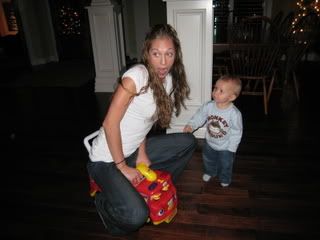 Helping daddy play cards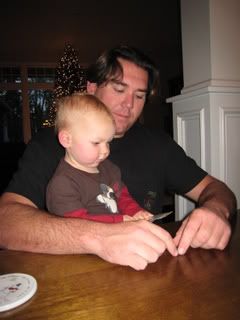 Playing with the pig car



Holding cousin Emma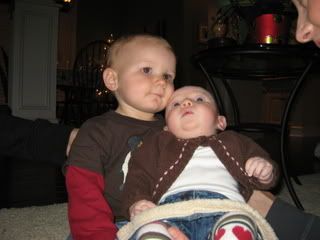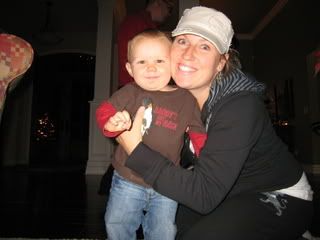 Grandma & Grandpa with the kiddos (yes, they still had on their ugly Christmas clothes for the Christmas dinner!)



The Kavanagh Fam rockin our Christmas outfits (Chad won the contest!)



A Christmas Box



Loving his new Tickle Me Elmo



Telling Emma about his new toy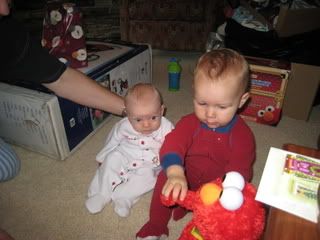 Playing outside in the steam from the dryer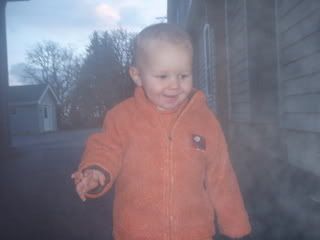 Enjoying Emma's first Christmas!