Our eight week session at Tumbles just finished. Tyler absolutely LOVES it! He has gotten so good at sitting and participating through circle time and then taking all the different obstacles by storm! His favorite is the balance beam and he also loves all the different climbing and running around with Braydon and Nolan. We may resign for one more eight week session since he has enjoyed it so much!




The balance beam...he HAS to do it himself



Swinging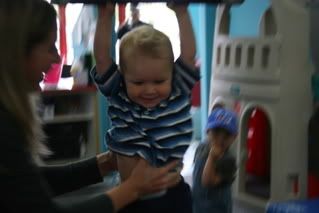 Jumping with Braydon and Nolan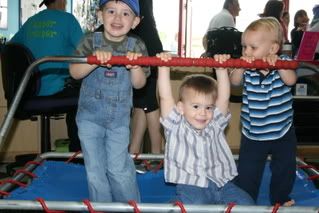 Pulling his "log"