Tanner rolled from his belly to back today. What a big boy :) I have been trying to get him on his belly more because he tends to be lazy about lifting his head. He would prefer to just put it down and look around. When he rolled he was not at all too happy about it.

Started out on his belly trying to lift his big head



Working his way over



Still trying and getting mad!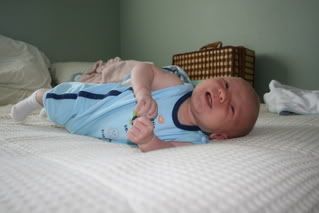 Made it!



Rolling over makes me tired!



Hanging out in the swing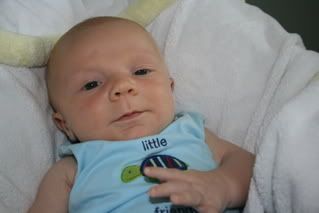 A photo I snapped of Daddy and his boys right before I ran out the door to go hottubbing. It was SO nice to sit in the hottub and enjoy it without being pregnant!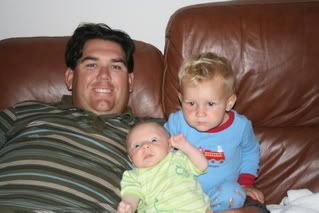 And on a funny note (although I didn't get a picture) Chad and his good friend (also a teacher) showed up to work today wearing the exact same shirt. They were sitting at the same table for the meetings and just the thought of the two of them in the same shirt makes me laugh. Needless to say, I dropped off Chad another shirt on his break!