We had so much fun at Tyler's Big Truck Party this weekend. The kids decorated their own construction hats, we had cones and caution tape up, a big truck bounce house and pizza and cake! Any 2 year old boys dream come true! Tyler LOVED the bounce house this year (last year he wanted nothing to do with it). It was set up at 9:00 am and him and Rossi in it for about 2 hours (just breaking for a bath) before the party even started. Tyler had so much fun. He had 10 of his little buddies there and lots of his grown up friends too. Here are LOTS of pictures!

The bowls he gave to all his guests - it was a big truck bowl and included a truck stencil, John Deere fruit snacks, a Danger Zone/Construction Zone bracelet and a truck Matchbox Car



Tyler and Rossi in the bounce house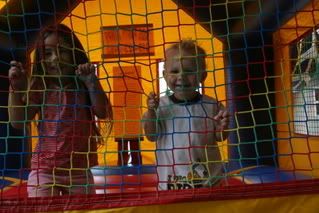 Hi!



Birthday balloons (I told him to stick his tounge out!)



Playing with Daddy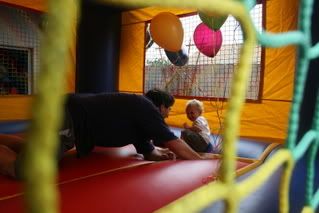 My big boy



A few of the construction hats



Hi Lewis and Ruby (Ruby was such a big help...thanks Ruby!)



The Construction Cake



Time for cake!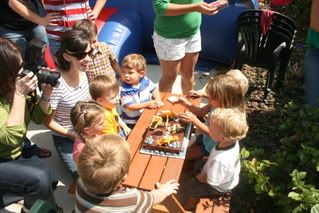 Blowing out candles!



Ryan thought the cake was pretty awesome!



PRESENTS! Just about every kid helped Tyler open :)



One of his absolute favorite gifts...a jack hammer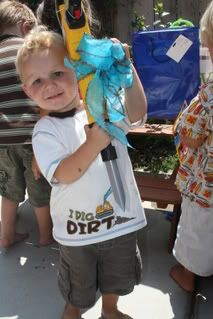 An after nap, after party swim with Rossi