Bumpa and Nana came to visit this past week. They flew in Thursday and left Sunday. We had such a wonderful time and it was really sad to see them leave. We got to go to the zoo, watch a waterpolo game, go to SoCal's version of a pumpkin patch, do a little shopping, go to the Coronado Fire Department's open house, watch more water polo (Chad had a tournment) and of course drink the obligatory Starbucks. I was also able to finally get my hair done...it has only been WAY too long. We were sad to see them go. All day today Tyler has been saying "Bumpa and Nana come back please? No more Oregon." Here are a few pictures. More coming as soon as I get them off the other camera!

Riding the gorilla with Bumpa



Elephants!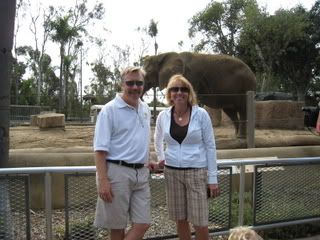 Tyler thought the koala was pretty cool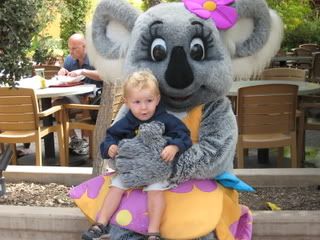 Tyler took his duty of driving the train very seriously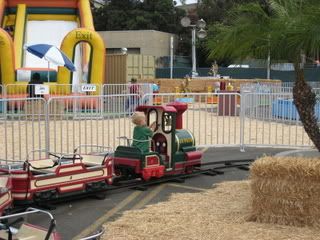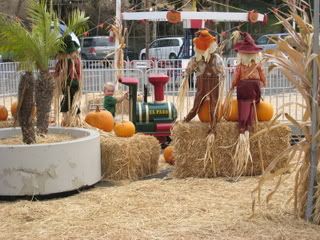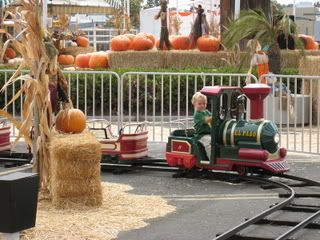 The big slide. Best $2.75 ever spent. He went up and down until he literally was falling over!