We went to SeaWorld (again!) today. It was so much fun. John and Kate recently got passes also so we joined them and Braydon and Nolan. Tyler loves having his buddies around. It was SO hot out today but the kids didn't seem to mind a bit. And Tyler found Big Bird and Elmo and no one was around so he got some quality time with his favorite Sesame Street characters.

Tanner enjoying himself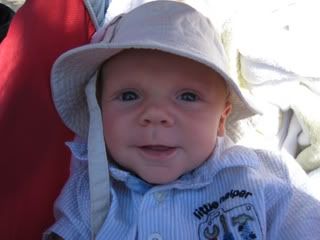 Checking out the tide pools with Braydon and Kate



A starfish!



In the aquarium although you can't see the fish behind him



With Elmo (Nolan wanted NOTHING to do with the characters...I think he thought they may eat Tyler!)



He would like Big Bird to pick him up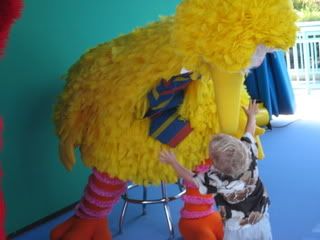 Friends



Had to get Tanner in for a picture too!



Until next time...