I still have to get some pics of both my lions but here are some pictures of Halloween Day. This year was so fun. Tyler enjoyed it so much and that is great to watch. We spent the evening with Dave, Shannon and Rossi and Rossi and Tyler had a blast trick or treating and going to the carnival.

In front of the big pumpkin at the start of trick or treating



BONUS - Last year in front of the same pumpkin. I noticed Chad labeled all these "Tyler in lion suit" HE WAS A MONKEY!



A new friend!



He wasn't so sure about these guys



Tanner enjoying the festivities



Chad, Dave, Shannon, Tyler and Rossi golfing at the carnival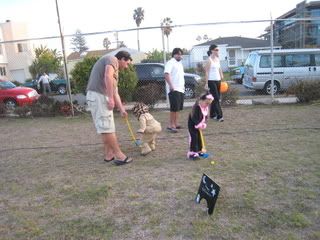 Daddy helping Tyler decorate his cookie