My dear husband -

The last six years that we have been together, 4.5 of them married, have been the most wonderful, amazing years of my life. I will never forget the barbeque where we met (thanks Jeremy!), and how very handsome and friendly you were. Your smile melted my heart and still does to this day.
You are so kind and generous to everyone that crosses your path (except for that driver who just stopped dead in our lane because she missed her turning lane...maybe not her). But really, everyone else. Your students and water polo players love and respect you.
As a husband, words don't seem enough. You are the man of my dreams. You are the first to hold me when I am afraid. You are my encourager when I doubt myself. You are the one who made me a Mother. You are my heart, my life, my best friend, my soul mate.
To watch you as a daddy to our baby boys almost brings me to tears at times. You know how important your role is in shaping the character of our children and you take that role seriously. Our boys know that they are loved, that they are never alone, and that you are there for them. You realize that it takes a commitment to treat your children the same way your heavenly father treats you. You have patience when mine has run out, wisdom when I don't know what to do and calm in the time of chaos (which occurs almost daily with two little boys!). I can't wait to see our boys grow and learn from their daddy.
You make me feel incredible when you tell me every day that you are the luckiest person in the world. Unfortunately that's not true, you are not the luckiest person in the world...

I am.

I love you baby. Happy birthday.

What Christmas photos looked like before kids :)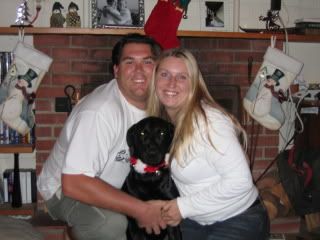 A brand new daddy.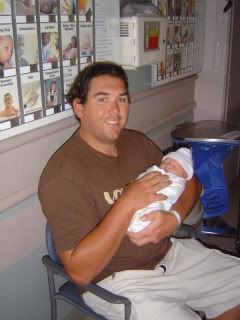 And a new daddy again!



Stayed tuned for some birthday celebration pictures! I have rented a limo to take a bunch of us out for dinner. Should be a blast!