Tanner turned one on July 12th which was our first day in Sunriver. It was neat to be with the my family and have our own little party for Tanner. Nana and Auntie Jenn made a very cool firetruck cake. Tanner LOVES cake, that's for sure. We also had a party for him when we returned to San Diego but here is some pics from his actual first birthday!

Heaven to Tanner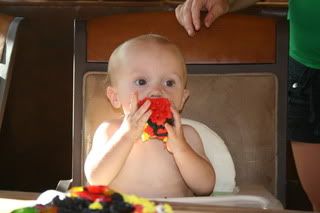 So happy!



Pete tormenting Emma



Brother fun



Might be heaven for Pete too...



Cool trick Brandon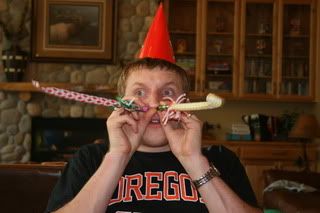 Tyler teaching Uncle Brandon the RIGHT way to do it



Nana and Bumpa and their growing bunch



We are so blessed