I went to a memorial service for a wonderful girl who Chad taught and coached for 4 years. He knew her since she was twelve. She was passionate, joyful, caring, adventurous and encouraging. Kristi loved God, family, friends, animals, photography, the outdoors, rock climbing, swimming and water polo. A scholar-athlete and homecoming queen, she graduated from Mar Vista High School, and was a college student. She was at our house last month with the same smile I remember throughout the years.
"How could we know that your heart would crush under the cares of this world and cause you to be too soon homesick for heaven..."
She will be greatly missed and very fondly remembered.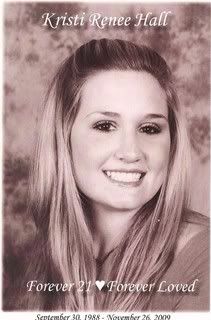 In Christ, there are no goodbyes
And in Christ, there is no end
Rest in peace sweet angel.