We had a pretty big storm pass through here yesterday. It rained HARD all day long. And the wind was crazy too. My boys were fascinated by the rain. I finally gave in and got them bundled up to play outside. Tyler loved to run around and splash in the puddles. Tanner figured out he really just liked looking at the rain, not so much being IN the rain. So, we got Rossi to come play outside with Tyler. They had a blast and Shannon and I finally had to call it quits because we were freezing!

The rain is NOT fun mommy!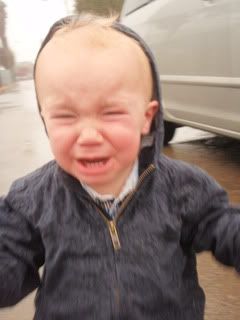 Puddle jumping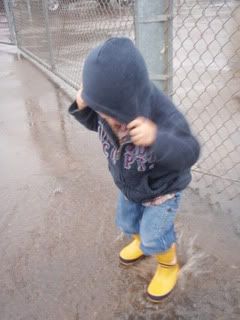 He told me it was like a giant shower



Tanner much prefered sitting in the garage with Shannon and me.



Wet boy.