Today was a fun day. This morning was opening day for Tyler's Little League. All the teams met on the field and each team was called and we ran around the bases together. The 3 and 4 year olds are by far the cutest in their uniforms! After that I went with Autumn and Cecily downtown to an old furniture warehouse where there was a book giveaway. Literally, there were thousands and thousands of books. They give you boxes and carts and tell you to take as many as you want. People leave with hundreds of books. I got lots but not near that many! I got some for Chad's classroom. Apparently they do this every month! After nap it was time for the carnival! The boys had so much. We got an all you can ride bracelet for Tyler and a few tickets for Tanner. Tanner used his tickets up but the guys running the rides were so nice (and bored) they let Tanner on every ride with Tyler. It started raining so we came home and had some dinner and warmed up. At 5:45 Tyler wanted to go back to the carnival since it stopped raining. So, Chad and Tanner stayed home and I took Tyler back. He rode a ton more rides and then we headed home. I forgot my camera the first time at the carnival but did remember it the second time around. Too bad because Tanner's face was priceless. He was so happy. A tiring, but super fun day.

My little slugger.



Tyler and Glorie (they go to school together also)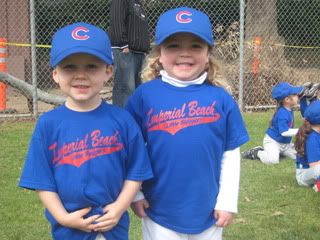 Love him.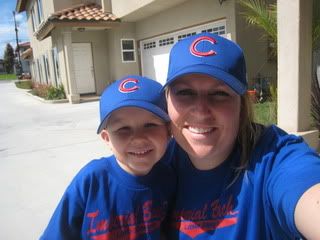 On the roller coaster.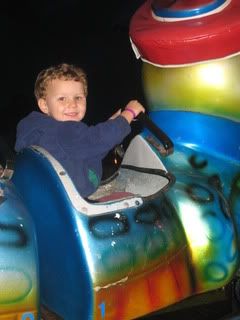 The motorcycles. His favorite.



Merry-go-Round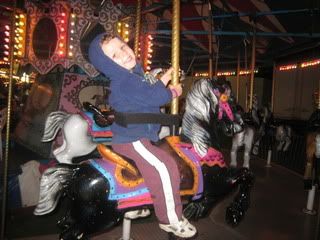 Dune Buggy.