Megan and I got a wonderful opportunity to surprise our good friend Amy, on a trip to Austin, TX. Amy's husband works for a real estate investment manager that manages different holdings, including hotels. They just closed on a property in Austin, TX called The Crossings. It is a Wellness Spa that is built in a canyonlands preserve and overlooks Lake Travis. A few months ago Adam called Megan and I and asked us if we would be interested in flying to Austin and surprising Amy on this trip. Amy thought that she was going alone (and wasn't too excited about that) so when we surprised her in the airport the tears flew! Megan and I had a chance to walk around downtown Austin before heading back to the airport for the big surprise. Megan and I hid behind a pole in the airport for a LONG time until we saw her walk by. We let her walk by toward the car rental desk and then started saying "I don't think your car will be there as it has already been picked up." She didn't turn around and then had to call her name. She was in SHOCK. It was great!

Megan and I waiting behind our pole.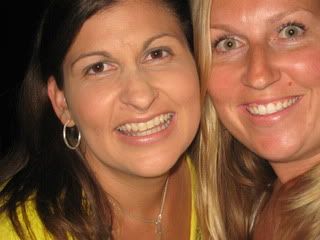 Looking straight at us - still not clued in!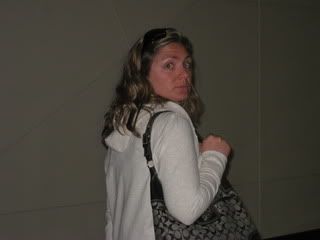 Figuring out we were there to spend the weekend WITH her! After this picture she wouldn't allow me to take anymore! She was too much in shock!



After we all met up and the shock wore off we got in the car and made our way to The Crossings. We got a little turned around but with the help of TWO Garmins, we made it around 1 am. We checked in and stayed up for about another hour visiting and then fell exhausted in to bed. Friday we just spend enjoying each other. We walked around the property, had spa treatments (facial for Megan, stone massages for Amy and I). We lounged by the pool and then spent a good amount of time sitting in the hot tub.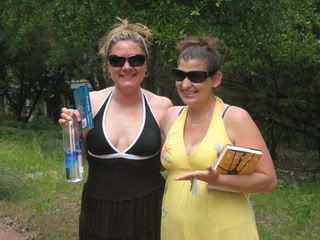 The infinity pool overlooking Lake Travis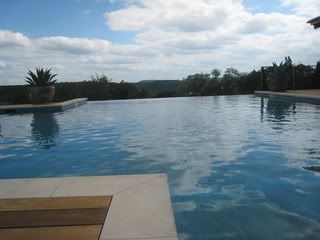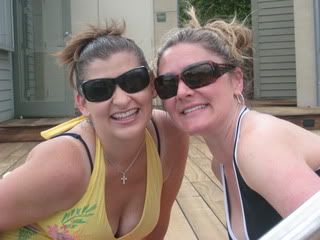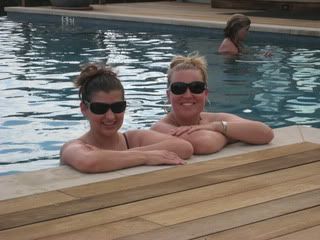 Unfortunately, on Saturday, Megan really wasn't feeling well and she spent the majority of the day in bed. Really NOT how she wanted to spend her weekend away :(. She did manage to make it to her spa treatment but that was about the extent of her leaving her room (Swedish massages for Amy and I, a Watsu massage for Megan). Amy and I took a class on breathing (funny) and then spent most of the day by the pool. We got a bit too much sun...especially Amy. Before dinner Amy and I did a sunset yoga class, checked out the Labryinth and then enjoyed dinner with live Jazz music. We were very thankful that Megan had started feeling better by that night!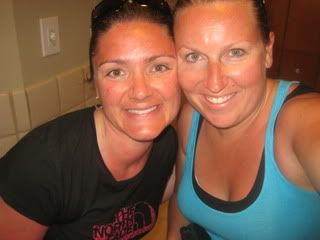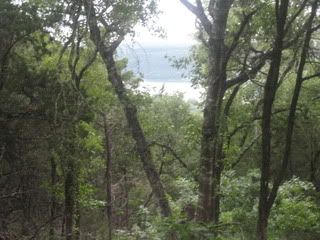 Sunday we did more lounging, took a meditation class (again, funny) and just enjoyed our last day together. We had to leave the spa around 3 pm to return the car and to get Amy to her flight (she left about two hours before Megan and I). We returned late Sunday night and then it was back to reality on Monday morning. We have already begun planning our next girl's trip and I have been reviewing the different hotels in Amstar's portfolio. I am thinking Hawaii next....Love you girls. Can't wait to do it again!